Need Restaurant Ideas for Father's Day?
Where to Eat for Father's Day Wichita Falls TX
Our dads are very special parts of our lives, from the life lessons they give us to the food and shelter they provide for us.  So once a year, when Father's Day rolls around, they get a day where they can be treated like royalty, and this year it falls on June 19.  Stay tuned, because if you're going to be anywhere in the Wichita Falls TX area, then we have some suggestions on where to eat a nice Father's Day meal.
Where to See, Buy Fireworks for July 4
Nice Father's Day Restaurants in the Wichita Falls / Texoma Area
Location: 104 E. Scott Ave., Wichita Falls.
Menu: Pork spare ribs and brisket are on the menu at this establishment, perfect for BBQ-loving dads.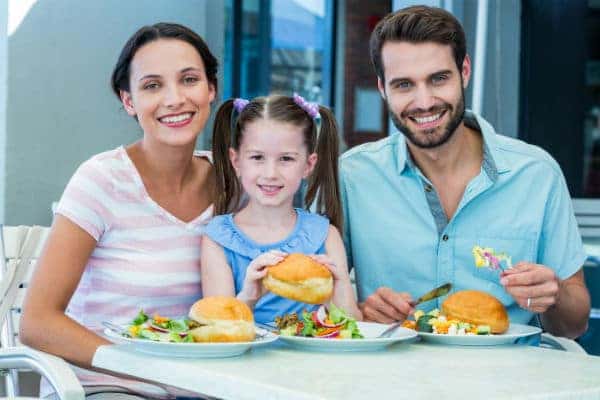 Cheddar's
Location: 4240 Kell Blvd., Wichita Falls.
Menu: A nice variety of hearty foods like chicken tenders, shrimp and sirloin steak are at this scratch eatery.
Location: 4537 Maplewood Ave., Wichita Falls.
Menu: Specialty steaks like bacon-wrapped filet and sirloin for two are of course on the menu, but catfish and pasta are also available.
Location: 2611 Plaza Parkway Suite 101, Wichita Falls.
Menu: German cuisine like bratwurst and weisswurst is the specialty at Opa's, but the schnitzel is also available in other varieties like Greek and Hawaiian.
Location: 3916 Kemp Blvd., Wichita Falls.
Menu: If your dad likes ribs or Tex-Mex dishes like nachos and quesadillas, then this is a good place to take him for Father's Day.
Find Dad an Inexpensive Car This Summer
Come Visit Us at Patterson Kia of Wichita Falls
Patterson Kia of Wichita Falls is located at 2910 Old Jacksboro Highway in Wichita Falls TX.  To get in touch with us please call us at (877) 763-7209 or visit us on the lot.  For information about local events or Kia releases check back here at the Patterson Kia of Wichita Falls blog.