Mother's Day Restaurant, Entertainment Ideas for Wichita Falls and Texoma
What to do for Mother's Day 2016 Wichita Falls TX
Moms are an invaluable part of our lives. From the care and feeding they give us when we're young to the guidance, training and love they give us throughout our lives, they're a bedrock. And although we're sure you're showing your appreciation of your mother year-round, one day you really want to do so is Mother's Day, set for May 8 this year. Since many mothers do a lot of cooking, taking them out for a nice meal is always a nice treat; but when the meal is over, you can also have some family fun at the movies, for example. See what ideas we have for you in our list of what to do for Mother's Day 2016 in Wichita Falls TX.
[Local Events: Arbor Day Ideas for the Wichita Falls Texoma Area]
Mother's Day Restaurants Wichita Falls TX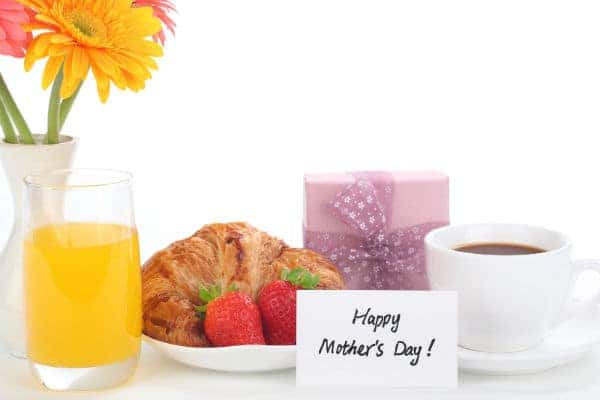 Location: 2301 Midwestern Parkway, Wichita Falls.
Menu Details: This surf & turf restaurant has plenty of nice atmosphere and great food, including Hawaiian Chicken, Stuffed Tilapia and Southern Fried Catfish.
Location: 501 Scott Ave., Wichita Falls.
Menu Details: McBride's is a streak house extraordinaire, with plenty of choice beef cuts for you to belly up to, including Filet Mignon and Chopped Tip Sirloin.
The Gypsy Kit
Location: 900 8th St., Suite 103, Wichita Falls (Gypsy Uncorked, a wine bar, is at 3115 Kemp Blvd., Wichita Falls).
Menu Details: The Gypsy Kit provides a laid-back bistro-style atmosphere which is ideal for nice conversations.  Take your mom and pamper her with a nice meal and wine.
Other Mother's Day Ideas
Take Her to the Movies
Early May has some exciting movies on tap, including the new "Captain America" movie if she likes action or super hero movies.
The Backdoor Theatre is presenting "A Streetcar Named Desire" over Mother's Day weekend, so if you're looking for some culture and the exploits of southern belle Blanche DuBois, this is a good bet.
Location: 501 Indiana Ave., Wichita Falls.
Information: Shows are on May 6 and 7. Tickets are $19; $17 for seniors; $10 for kids.
[Related: Keep T/abs on Local events with Patterson Kia]
We Love Our Mothers at Patterson Kia of Wichita Falls
Patterson Kia of Wichita Falls is located at 2910 Old Jacksboro Highway in Wichita Falls TX.  To get in touch with us please call us at (877) 763-7209 or visit us on the lot.  For information about local events or Kia releases check back here at the Patterson Kia of Wichita Falls blog.