Meet the New Cadenza, Not the Same as the Old Cadenza

2017 Kia Cadenza Release Details Features Redesign
When frontmans Roger Daltrey of The Who sings "Meet the new boss! Same as the old boss!" it's definitely bad news in the famous Who song, "Won't Get Fooled Again." But in the case of the Kia Cadenza, the new model is a good thing. A very good thing, as the 2017 edition marks the first of the second generation for this premium sedan, and it comes with a new design style, more options, and greater tech features. Stick around for some images, features and release details of the 2 017 Kia Cadenza, set to hit dealerships soon.
Features of the New-Look 2017 Kia Cadenza
While the first-generation Kia Cadenza provided plenty of interior room in 2016 models (106.8 cubic feet) and nice performance (outgoing 2016 models came with 293 HP), the redesigned and updated 2017 Cadenza will sacrifice a small amount of performance for improved fuel economy.
Also included in the updates for 2017 are some cool new options for the interior and a choice of two bold front fascia designs. Here's a breakdown of but a few of the improvements and features you can expect with this sedan.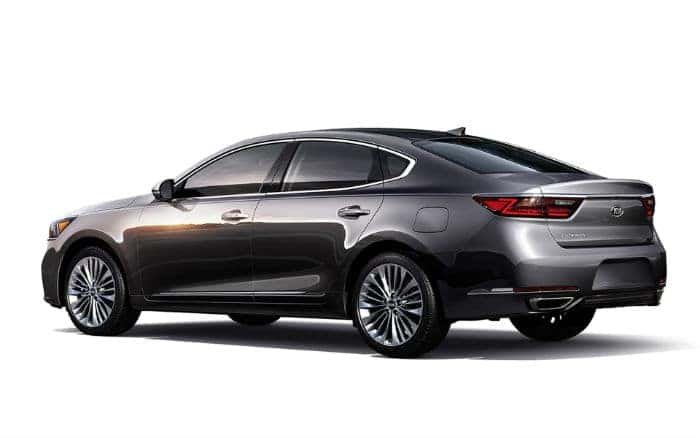 | Performance | Construction | Interior |
| --- | --- | --- |
| Re-tuned engine | Body more than 50% Advanced High Strength Steel | Driver's seat extends for added comfort |
| V6 engine, 290 HP | New hexagonal front grille option | New 3D printed components |
| 20 mpg city, 28 mpg highway | Z-shaped lighting (headlights, tail lights) | 107.8 cubic feet passenger room |
2017 Kia Cadenza Release Date
At Patterson Kia, we're plenty excited about the redesigned, updated 2017 Cadenza's potential to deliver a sweet ride for drivers in the Wichita Falls TX and Texoma area. We anticipate it to start arriving at lots like ours sometime in the fall of 2016.
So stay tuned to the official Patterson Kia of Wichita Falls blog, as we will keep you up-to-date with all the latest releases of Kia models.
2016 Kia Cadenza Inventory, Benefits
Take a Cadenza for a Test Drive at Patterson Kia of Wichita Falls
We carry the Kia Cadenza at Patterson Kia of Wichita Falls, 2910 Old Jacksboro Highway in Wichita Falls TX. To get in touch with us please call 877-763-7209 or visit us on the lot. For more information about local events or Kia releases check back here at the Patterson Kia of Wichita Falls blog.