How is the 2017 Kia Cadenza Different than the 2016 Kia Cadenza?

2017 Kia Cadenza vs. 2016 Kia Cadenza Features and Specs
When the 2017 Kia Cadenza was unveiled at the New York International Auto Show last month, the stage was set – literally – for an improved premium sedan that already was well-regarded in 2016 models.
We'll compare the 2017 Kia Cadenza vs. 2016 Kia Cadenza's features and specs and hopefully get you as excited about the current Cadenza, the upcoming release, or both, as we are.
2016 Kia Cadenza Technical Specs
2017 Cadenza vs. 2016 Cadenza
| 2017 Kia Cadenza | Vs. | 2016 Kia Cadenza |
| --- | --- | --- |
| 290 | Horsepower | 293 |
| UVO3, new for 2017 models | UVO eServices | UVO |
| Two different front grilles: "Diamond Butterfly" and "Intaglio" | Additional Feature | 19 city, 28 highway mpg (will improve for 2017 models) |
| 112.4 | Wheelbase (inches) | 112.0 |
| 37.2 | Turning Circle (feet) | 36.5 |
| Same as 2016, plus dark brown | Interior Color Options | Black leather, beige leather |
Overall, the 2017 Kia Cadenza is a little wider and comes with a cool new grille that is more concave (curving toward the engine), with a re-tuned engine that will get extra miles per gallon compared to the 2016 Cadenza. However, the 2016 Cadenza is a mean machine in its own right, with 293 HP coming from a V6 engine and a 12-speaker audio system, among other luxurious touches. It's an amazing, spacious, tech-friendly vehicle that is on the lot right now.
Kia Cadenza Inventory, Features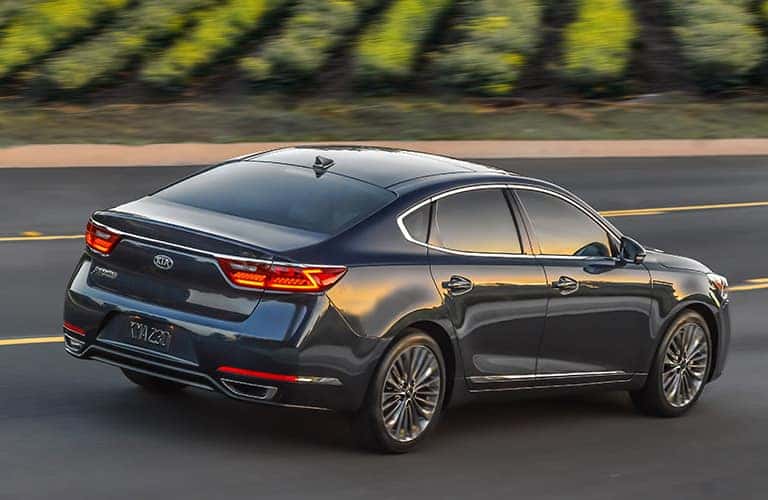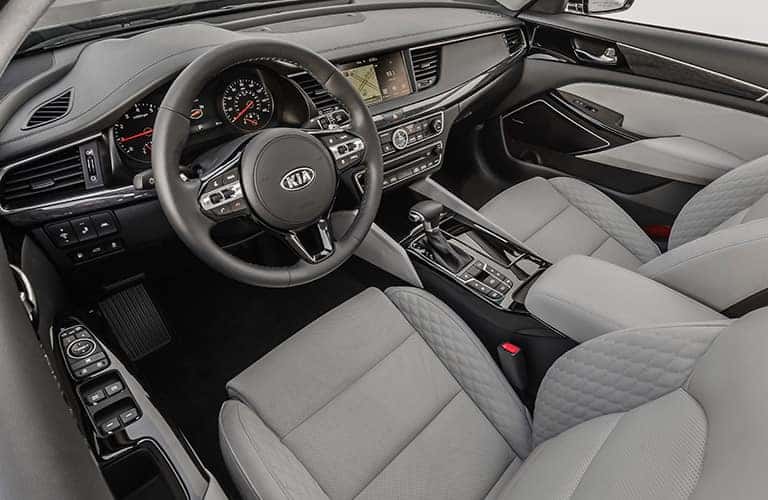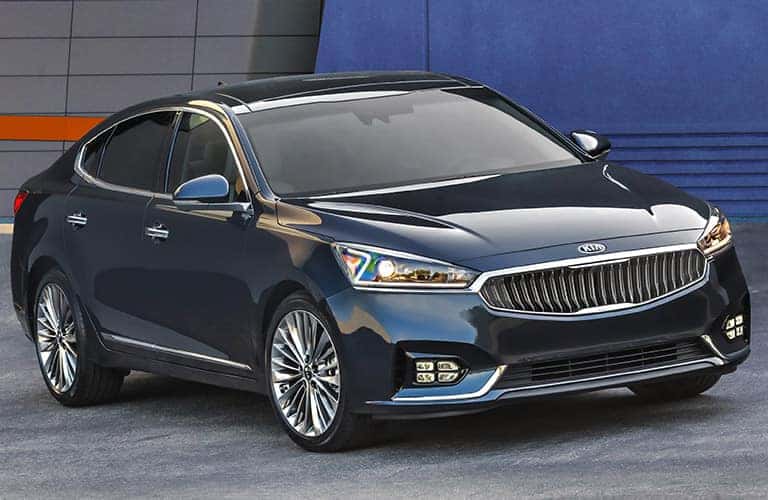 Release Date for the 2017 Kia Cadenza
We do not have an exact date for the release of the 2017 Kia Cadenza as of yet, though from everything we've seen and read, we anticipate it to be late in 2016 or early in 2017, as the 2016 Cadenza arrived on our lot a few months ago. But whenever we receive updates on the 2017's release or if anything changes, we will let you know on the Patterson Kia of Wichita Falls blog.
Kia Cadenza vs. Hyundai, Nissan
Come See Us at Patterson Kia of Wichita Falls
Whichever way you look at it, the Kia Cadenza is a fine automobile with plenty of comfort and tech options to make you happy. We typically carry the Kia Cadenza at Patterson Kia of Wichita Falls, 2910 Old Jacksboro Highway in Wichita Falls TX. To get in touch with us please call (877) 763-7209 or visit us on the lot. For more information about local events or Kia releases check back here at the Patterson Kia of Wichita Falls blog.