How Does the Kia Rio Compare to the Kia Picanto?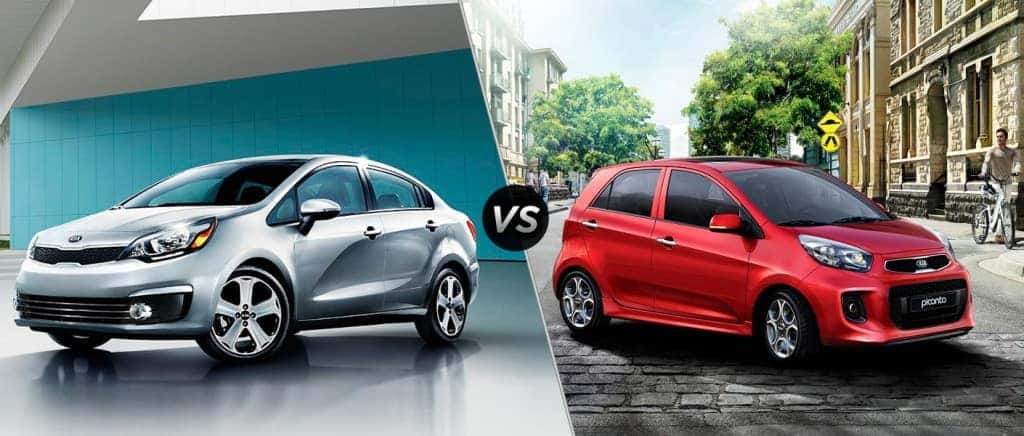 Is the Kia Picanto Available in the U.S.
Compact cars certainly come in handy, especially in the city, with crowded parking lots and plenty of stop-and-go traffic. Which is why the handling, small size and superior fuel economy of these cars is great for these situations. The Kia Rio and the Kia Forte, for example, are excellent if you're looking for a slick-handling compact that gets nearly 30 mpg in the city and nearly 40 mpg on the highway.
If you've been browsing online or on a Kia forum, you might have seen another compact (or, more accurately, a city car), the Kia Picanto and its specs. The only issue is that it might be hard to find the vehicle in North America. Which is why we're here to answer the question, "Is the Kia Picanto available in the U.S.?"
Kia Rio Takes Down Hyundai, Nissan
Tech Specs of the Kia Rio vs. Kia Picanto
The Kia Rio is the best-selling model globally for Kia, and the subcompact car is fun, stylish and versatile, with available standard models and 5-door hatchbacks. The Kia Picanto, a micro-sized city car, offers a similar combination of size and features, but it is a smaller car and is not available in the U.S. or in Canada currently. Let's look at the two side-by-side to see what they come with, and for people in North America to see what they're missing, if you would like to ask for the Picanto to be available domestically.
| 2016 Kia Rio | Vs. | 2016 Kia Picanto |
| --- | --- | --- |
| 27 city, 38 highway | MPG | 49 city, 74 highway (approx.) |
| Yes | 3-Door and 5-Door Models? | Yes |
| 138 | HP | 65 base, 84 peak |
| 13.4 / 49.8 | Cargo Room 3-Door / 5-Door (cubic feet) | 30 / 30 |
| 33.5 | Turning Circle (feet) | 32.2 |
| 2,494 | Curb Weight | 2,039 |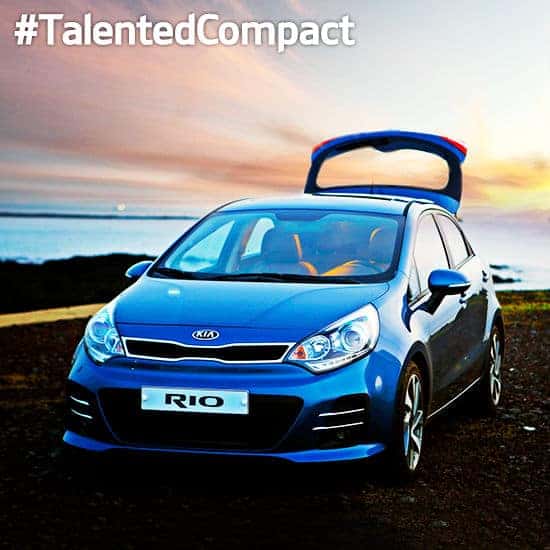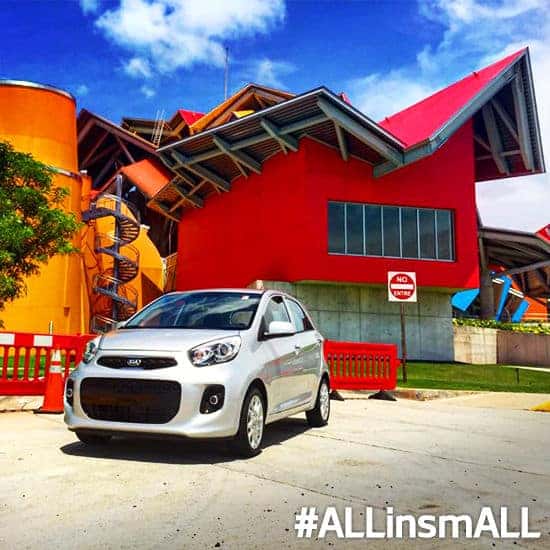 The Rio is a larger car than the Picanto with more available HP and cargo room in 5-door models, plus it comes with great fuel economy – it's a global sales leader for a reason. When you factor in the low starting price, its versatility and space, as well as its fun design features, it's a great small car.
The Picanto gets better fuel economy and is also a much smaller car.  It also has nice available cargo room, though the figure is the same in both 3-door and 5-door models. We also like how its name means "spicy," which reminds us of pico de gallo (or – dare we say it – Picanto de gallo), which is also spicy and flavorful.
While we don't have the Kia Picanto on North American lots as of yet, the Rio is a very nice car for the money and has additional space and HP that the Picanto lacks.
When Will the Kia Picanto be Available in the U.S.?
That's the million-dollar question.  There are no plans to bring the Picanto to the U.S. right now, but the way smart cars and city cars are gaining in popularity, thanks to their fuel-efficiency and small size which makes it easier to fit into cramped spaces, we could definitely see the Picanto, or something resembling the car, in the U.S. As it stands right now, the Picanto has been a Europe-only release, but is hitting Australia soon.
Of course, if anything changes on this front, we'll keep you posted right here at the Patterson Kia blog.
See Christopher Walken's Kia Ads
There's No Such Thing as Small Value at Patterson Kia
Whether you're looking for a family-friendly vehicle or you're just looking for a quality ride, for information about available models please call us at (877) 763-7209 or come see us in person to see our inventory and test drive a model today. We typically carry the Kia Rio, as well as other models like the Optima sedan and the Soul crossover. For more information about local events or Kia releases check back here at the Patterson Kia of Wichita Falls blog.