Getting to Know the 2017 Kia Forte

2017 Kia Forte vs. 2016 Kia Forte Specs and Features
It's time to get to know the upcoming 2017 Kia Forte compact. Not only are we excited about the upgrades in store for this new fun-filled car, it's the neighborly thing to do. So what can we look forward to in the upcoming model year, versus the features and specs of the 2016 Kia Forte? Stick with us and see what's in store.
More About the 2017 Forte vs. 2016 Forte
Features of the 2017 Kia Fortecvs. 2016 Kia Forte
The 2017 Kia Forte (due to hit lots sometime during the middle months of 2016) will feature a different powertrain and an additional trim level compared to the outgoing 2016 models. We'll chronicle some other changes below.
| 2017 Kia Forte | Vs. | 2016 Kia Forte |
| --- | --- | --- |
| 29, 38 | Base MPG | 26, 39 |
| 147 | Base HP | 145 |
| 3 (LX, S, EX) | Trim Levels | 2 (LX and EX) |
| Yes | Dynamic Bending Light Technology? | No |
| Standard in some models | Voice-Command Navigation? | Available for the EX trim |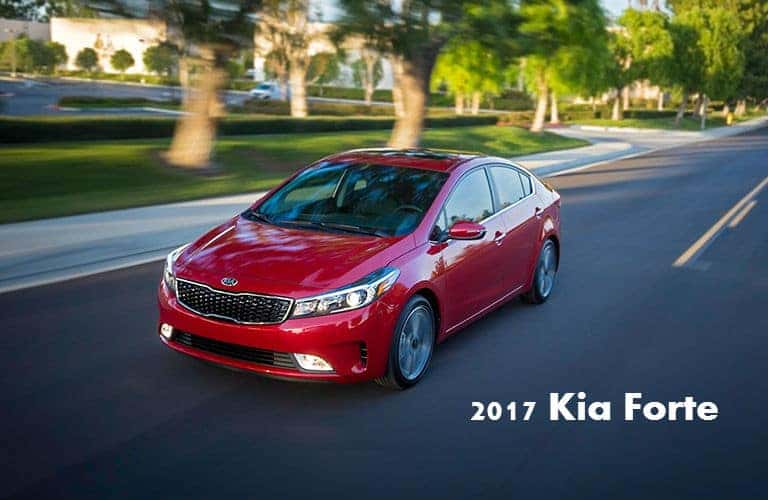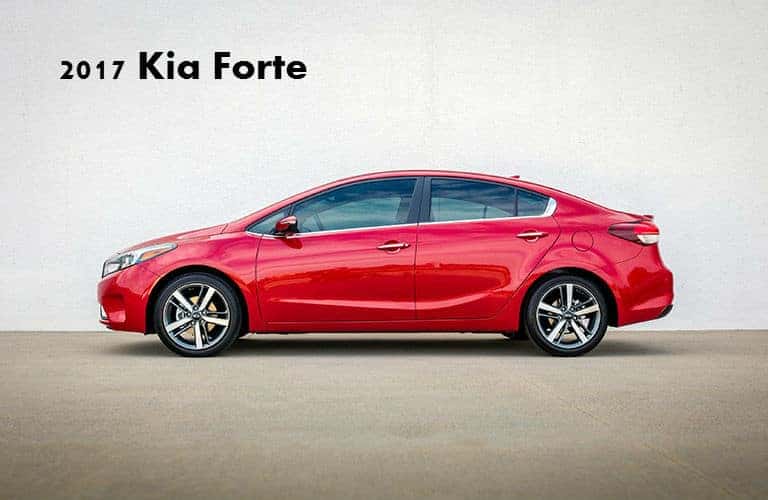 Other specs of the 2017 Kia Forte
Design is inspired by the 2016 Optima and will feature a wider "tiger nose" front grille.
New-for-2017 S trim level features a sporty look (rear spoiler and chrome exhaust tip).
S and EX trims come with new-for-2017 UVO3 infotainment:

Streaming audio and Android Audio, available voice-command navigation, etc.
Seven-inch touchscreen.

Driver-assist features like Front Collision Warning and Blind Spot Detection.
Make Cars Your Forte at Patterson Kia of Wichita Falls
Patterson Kia of Wichita Falls is located at 2910 Old Jacksboro Highway in Wichita Falls TX, and we proudly sell the Kia Forte and the Kia Forte5 on our lot. We would love for you to visit us on the lot or take a look at our inventory online. For more information please call us at 855-439-6329 or come see us in person to see our inventory and test drive a model today.